---
Wer ist
Vic Fontaine

?
Some day, when I'm awfully low, when the world is cold,
I will feel a glow just thinking of you... and the way you look tonight.

You are lovely with your smile so warm and your cheeks so soft,
there is nothing for me but to love you, just the way you look tonight.

With each word your tenderness grows, tearing my fear apart...
And that laugh that wrinkles your nose touches my foolish heart.

Lovely... never never change. Keep that breathless charm.
Won't you please arrange it? 'Cause I love you... just the way you look tonight.

Vic Fontaine

von

Deep Space Nine

Vic Fontaine ist das berühmteste singende Hologramm im Star Trek Universum. In vielen DS9 Folgen hat er mit seinen Liedern unsere Herzen angerührt. The Way You Look Tonight war sein letztes Lied an Bord von DS9 in der allerletzen Episode. Er war ein prominenter Sänger in den 1960ern in Las Vegas, Vereinigte Staaten. Vics Repertoire beinhaltet Lieder seiner Zeitgenossen wie Frank Sinatra, Duke Ellington und Dean Martin.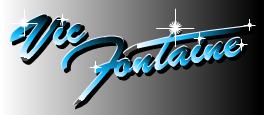 In 2374 wurde eine interaktive Nachbildung von Vic Fontaine für ein Holosuiteprogramm von Felix für seinen Freund Julian Bashir geschaffen. Diese bemerkenswerte Simulation hatte nicht nur Fontaines Persönlichkeit und seinen professionellen Gesangsstil, sondern hatte auch ein eigenes Bewusstsein, das ihm eine der Periode angemessene Einstellung gab. Vic bezeichnete sich selbst und andere Hologramme als Glühbirne.
Das Fontaine-Hologram wurde programmiert um sehr einfühlsam zu sein, insbesondere in Bezug auf Liebesbeziehungen. Sowohl Bashir als auch Odo suchten Rat bei ihm für ihr jeweiliges Liebesleben.
Später bekam Vic die Erlaubnis, permanent aktiviert zu sein, als eine Belohnung, weil er Nog aus seinen Depressionen geholfen hatte.
James Darren
James Darren, ein Filmstar, Fernsehstar, Entertainer, Regisseur wurde am 8. Juni 1936 in Philadelphia, Pennsylvania, unter dem Namen James William Ercolani geboren. Eine zufällige Begegnung mit der legendären Produzentin und Talentsucherin Joyce Selznick führte zur Unterzeichnung eines Sieben-Jahre-Vertrages mit Columbia Pictures. In dieser Zeit spielte Darren in 19 Filmen einschließlich Gidget. Darren hatte die Rolle des Moondoggie in diesem Film und seinen beiden Fortsetzungen, bevor er zu anderen Projekten überging. In Gidget sang Darren zwei Lieder: den Titelsong und There's No Such Thing As the Next Best Thing To Love. Fast ohne Absicht wurde er damit zum Schlagerstar. Anfang der 60er kam er mit Goodbye Cruel World auf Platz 1 der US-Musikcharts. Außerdem sang er Angel Face, Conscience und Her Royal Majesty - von denen alle in die Top Ten kamen.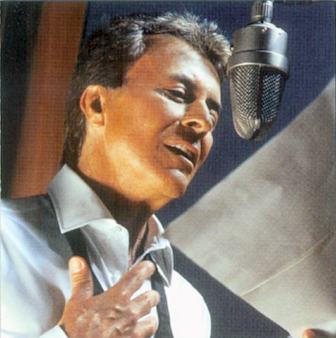 Darren spielte weiterhin in Filmen und 1966 bekam er die Rolle des Dr. Tony Newman in The Time Tunnel, seiner ersten TV Serie. Nach dem Ende der Serie entschied sich Darren für seine Musikkarriere. Er schloss sich mit Buddy Hackett zusammen und trat mit ihm zusammen für zehn Jahre im ganzen Land auf.
Im Jahr 1983 bekam Darren die Rolle des Jim Corrigan in der ABC TV Serie TJ Hooker angeboten. Hooker wurde übigens von William Shatner, besser bekannt als Captain James Tiberius Kirk, gespielt. Darren führte in der letzten Episode von TJ Hooker Regie, was zu vielen Regie-Aufträgen führete, darunter Hunter, The A-Team", Hardball und Police Story.
James Darren war zwischen 1955 und 1959 verheiratet mit Gloria Terlitzky, mit der er einen Sohn hat. Im Jahr 1960 heiratete er seine jetzige Frau, die ehemalige Miss Dänemark von 1958, Evy Norlund. Mit ihr hat er zwei Söhne. Der Sohn mit seiner ersten Frau ist CNN-Nachrichtensprecher Jim Moret. James nahm seinen jetzigen Nachnamen 1959 inspiriert von der berühmten Atomarke an. Er war eng mit Frank Sinatra und seiner Familie befreundet und ist der Taufpate seiner Enkelin - Angela Jennifer Lambert.
James Darren

Links
Autogrammadresse
James Darren
P.O. Box 1088
Beverly Hills, CA 90213-1088
USA
Filmographie
1956 Rumble On The Docks (actor)
1957 Operation Mad Ball (actor)
1957 The Brothers Rico (actor)
1957 The Tijuana Story (actor)
1957 The Web (guest star)
1958 Gunman's Walk (actor)
1959 Gidget (actor)
1959 The Donna Reed Show (guest star)
1959 The Gene Krupa Story (actor)
1960 All The Young Men (actor)
1960 Because They're Young (actor)
1960 Let No Man Write My Epitaph (actor)
1961 Gidget Goes Hawaiian (actor)
1961 The Guns Of Navarone (actor)
1962 Diamond Head (actor)
1963 Gidget Goes to Rome (actor)
1964 For Those Who Think Young (actor)
1964 The Lively Set (actor)
1964 Hey There, It's Yogi Bear (actor)
1965 The Flintstones (guest star)
1966 Voyage to the Bottom of the Sea (guest star)
1966-67 The Time Tunnel (actor)
1969 Paroxismus (actor)
1970 City Beneath The Sea (actor)
1971 Mooch Goes To Hollywood (actor)
1975 The Lives of Jenny Dolan (actor)
1976 S.W.A.T. (guest star)
1977 Baa Baa Black Sheep (guest star)
1977 Charlie's Angels (guest star)
1977 Police story (guest star)
1978 The Boss's Son (actor)
1979 Hawaii Five-O (guest star)
1980 Turnover Smith (actor)
1981 Scruples (actor)
1982 Aliens from another Planet (actor)
1982-86 TJ Hooker (actor / director)
1983 The A-Team (director)
1984-91 Hunter (director)
1986 Stingray (director)
1987 Werewolf (director)
1988 Police Story: Gladiator School (director)
1988 Something Is Out There (director)
1989 Hardball (director)
1990 Beverly Hills, 90210 (director)
1992 Raven (director)
1992 Renegade (director / guest star)
1992-99 Melrose Place (actor / director)
1993 Walker, Texas Ranger (director)
1994 Silk Stalkings (guest star)
1995 Nowhere Man (director)
1996 Savannah (director)
1997 Diagnosis Murder (guest star / director)
1998-99 Star Trek: Deep Space Nine (guest star)
2000-02 Hollywood Squares (actor)
2001 Random Acts (actor)
This One's From the Heart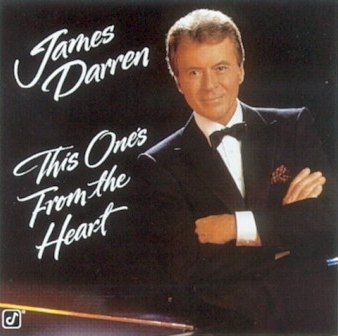 Deep Space Nine ist vorbei und kommt wahrscheinlich nicht wieder. Aber wenn Du Vic und seine Lieder liebst, kannst Du sie Dir auf James Darrens neuer CD This One's From the Heart anhören. This One's From the Heart waren Vics Worte bevor er The Way You Look Tonight in Das, was Du zurücklässt sang.
Auf dieser CD enthalten sind:
Vic Fontaine

Episonden-Trailer
Anzeigen